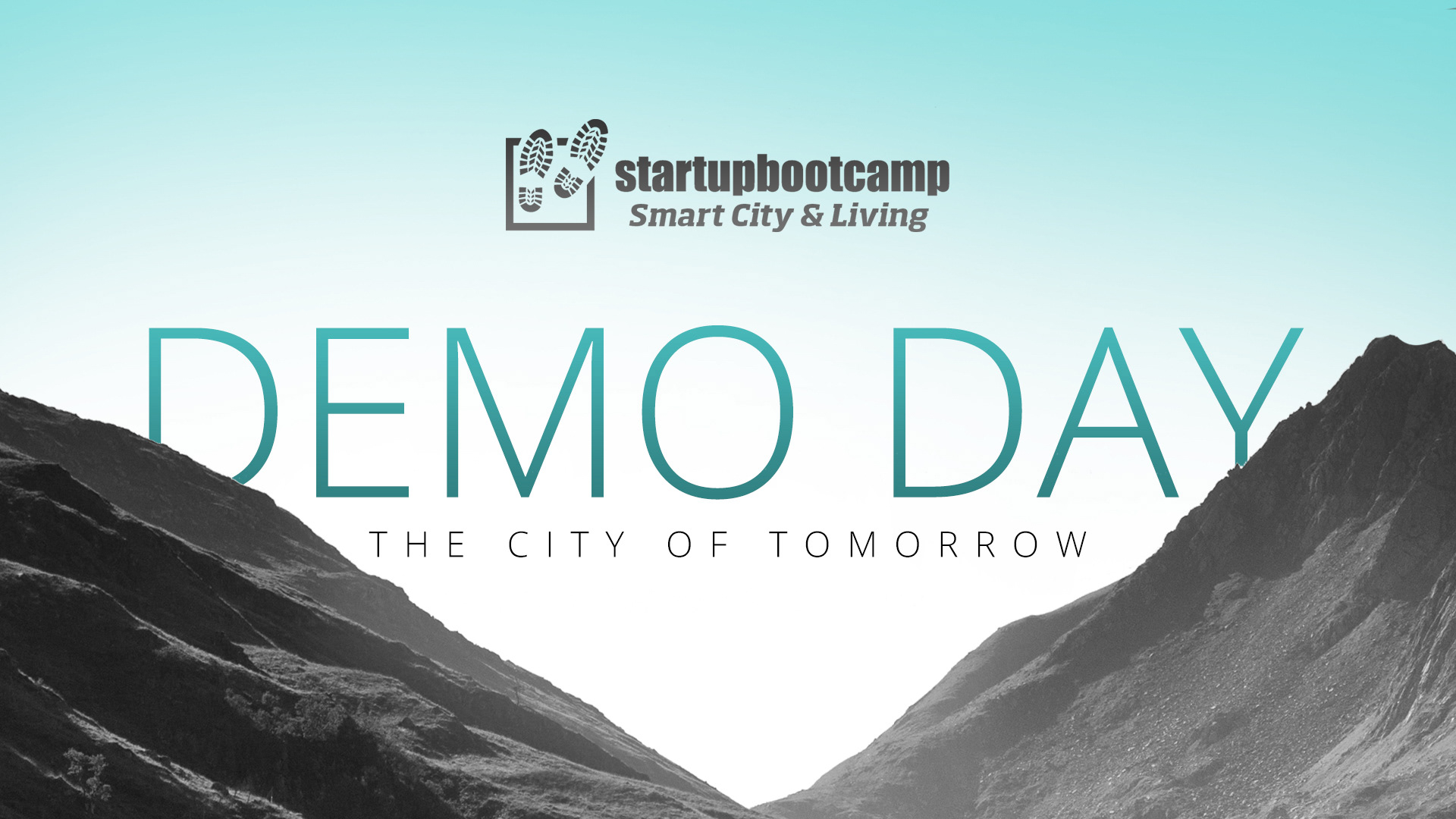 This event was a very exciting one. The Startupbootcamp Smart City & Living 2016 Demo Day was at a new location in Amsterdam and at the time my team only consisted of 2 people (including myself).
It was a lot of work to create an event from scratch, starting from the theme "The City of Tomorrow". We wanted to show the visitors what would this city look and feel like. There is a Brazilian saying that goes "Your eyes can only see as much as your vision can go". It's about how if the person has the right vision for what they want to do, they can see much further than people without it. With this in the back of my mind, I idealised what would be the theme City of Tomorrow. With mountains tinted B&W to symbolise the overcoming of the present time and the idea of looking ahead of the mountains, we added the text emerging from it and the sky being lightly tinted teal (the colour of Startupbootcamp). In a bold move not done before in the company, we coloured the logo black to add more strength to the words demo day and keep the colour palette simpler (due to the fact that at that time our logo had 3 colours).
I created the theme and with the help of my colleague we created the handout with information of the event and startups, wrote the script of the video with the help of the marketing department and then went full-on on choosing footages and editing audio.
The animations came to life to introduce people and startups on stage, in order to avoid the awkwardness of clapping when people are in and out of stage and also give them more energy when doing so.

We also announced a new project called "Startup Kids"